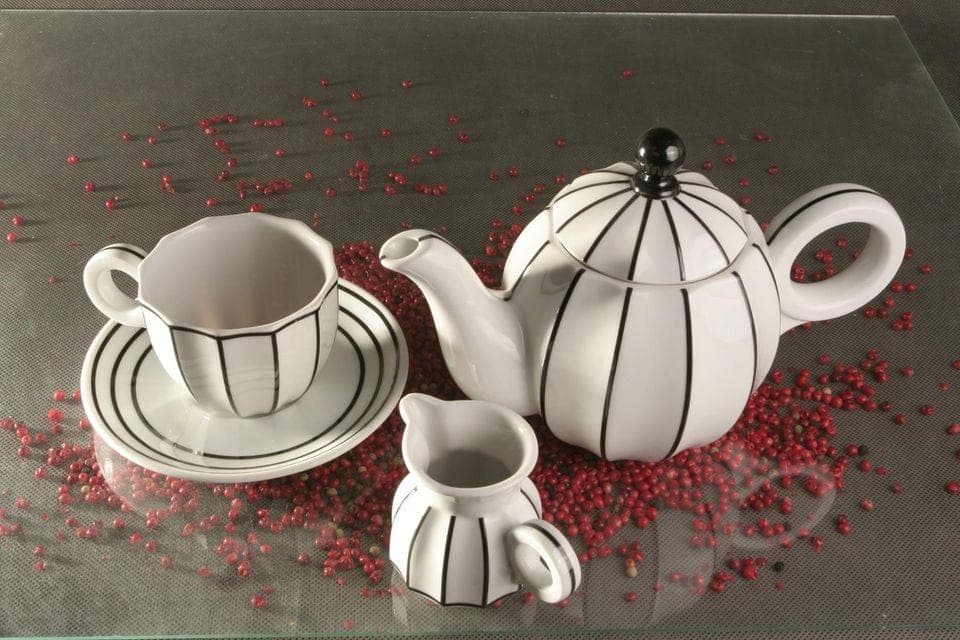 Czech porcelain ware
with a story
First-rate porcelain from a family-owned business in Brno. Genuinely handmade with respect to traditional Czech craftsmanship.
It is not a superstition but rather a fact that tradition and handmade products go more than well together with modern technology. This family-owned porcelain manufacturer, where original products are made, is proof of that. From the capital of South Moravia, Brno, the porcelain ware is offered both on the Czech market and to the entire world.
Goldfinger, a family-owned business, has been producing small batches and pieces according to its own designs since 1998. Tea and coffee sets, mugs, cups, bowls, vases, tableware... all of them honestly handmade from Czech porcelain of the highest quality.
And high quality goes without saying for the raw materials and the production itself, which draws on traditional processes but is not afraid of modern technology: Goldfinger works with students and young designers who consider 3D modelling and 3D printing commonplace.
If you are looking for quality utility porcelain ware, an original interior accessory or a valuable gift, you will not go wrong with Goldfinger Porcelán.
Goldfinger Porcelán products:
· tea and coffee sets · mugs · vases · accessories ·