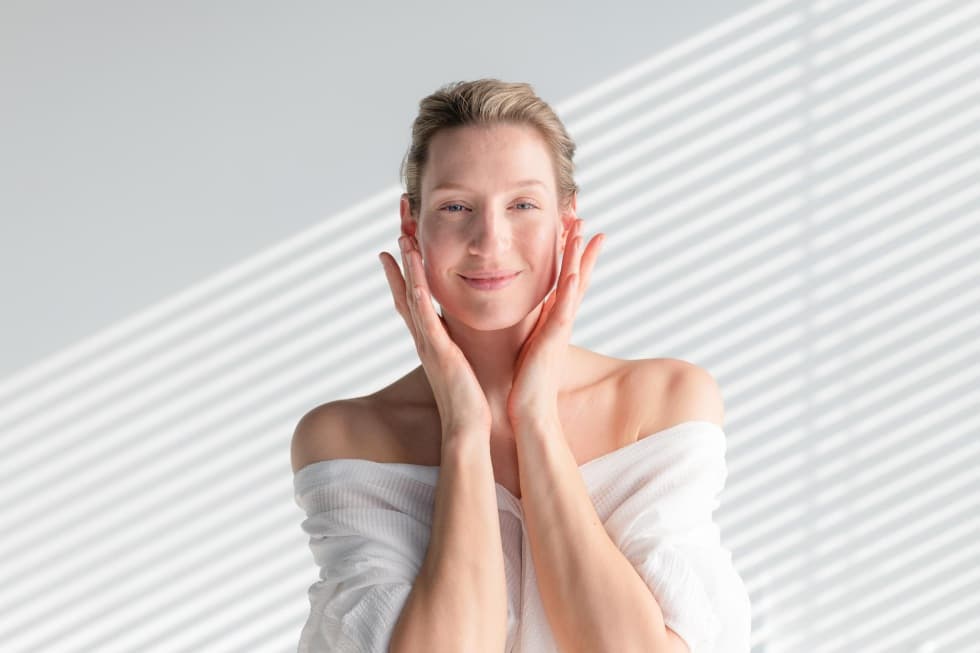 Minimalist natural cosmetics
with miraculous effects
Pure natural cosmetics for easy yet perfect skin care. Minimalist products with maximum effect, manufactured honestly and in small batches in Nitra, Slovakia.
Noili was born out of need and desire to find cosmetics that simply but effectively slow down signs of skin aging and care of skin health and beauty. For a long time, Dr. Zuzana Gyárfášová searched, experimented and tested products available on the market... until she created her own. Today, she offers them to her customers not only in her native Slovakia, but also in the Czech Republic, since 2018 under the brand Noili.
Noili is made from only the purest and 100% natural ingredients, including fresh vegetable oils (thistle, jojoba, raspberry, sea buckthorn...), waxes and vitamins (C and E) in the highest food grade quality. Forget synthetic preservatives, perfumes or essential oils, which, according to the founder of the brand, don't belong on the skin and only harm it unnecessarily.
Noili is all about minimalism, freshness and safety. Moderation, a limited number of products and fewer ingredients, as well as ease of use are what's most beneficial for the skin. Only production in small quantities for immediate use without the need to artificially prolong the shelf life can ensure purity and maximum effect of cosmetics. And finally: everything in the Noili range is suitable and safe for all skin types, including sensitive skin.
Noili's beauty comes from little, which is why the brand's range includes just a few products - nourishing facial oils and antiaging serums - that are easy to navigate and fall in love with at first touch. The exact same thing happened to Czech top model Daniela Peštová, who became the face of Noili at the end of 2022 and inspired the brand to create several new products and a line known as Noili × D.P., including cleansing and hydrating cosmetics or face masks.
The respect for nature and society and the desire to make as little impact on the planet as possible are evident not only in the ingredients of the cosmetics, but also in what goes on "behind the scenes": the oils for Noili are produced by a family pharmaceutical factory in Nitra, Slovakia, where the products are also packaged, so everything happens locally.
Noili is premium cosmetics that can do a lot for your skin with very little. If you've had enough of trial and error, Noili is your safe bet and a reliable investment in a more youthful appearance.
Noili products:
· antiaging serums · cleansing balms · hydrating essences · facial masks ·