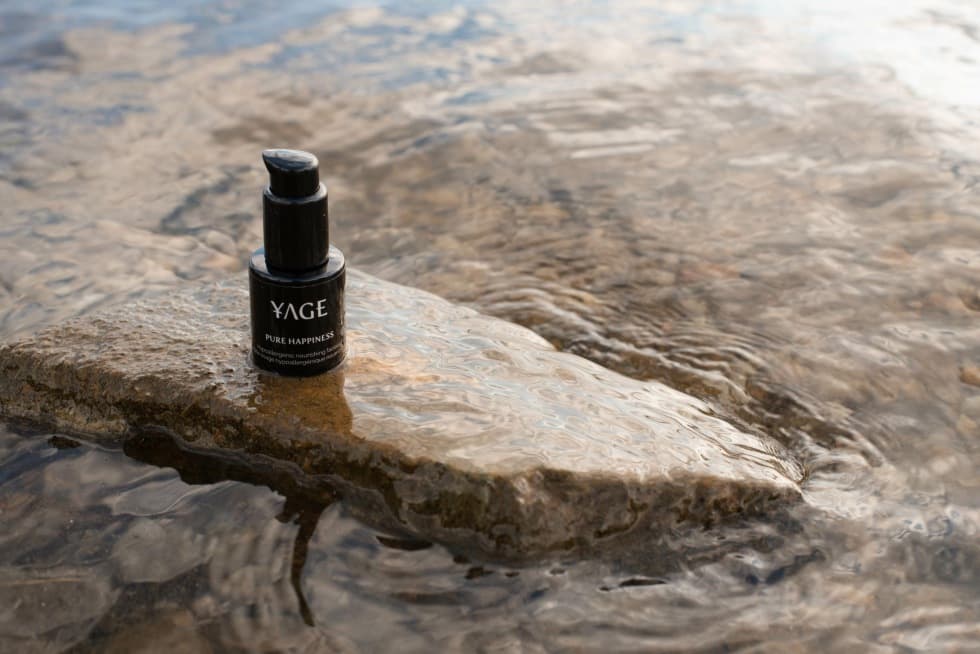 More than
natural cosmetics
Premium bioactive cosmetics from renewable sources with the magical energy of crystals and the intoxicating scent of essential oils. An addictive ritual for the body and soul from Central Bohemia.
Yage stands out for its uncompromising values: ecology, sustainability and respect for tradition, and what this Czech brand brings is literally magical potions.
Yage luxury cosmetics combine the wisdom of nature and modern bio-technology, resulting in skin and body care with 100% active ingredients. Natural raw materials in organic quality, drawn with respect for the environment and always from renewable sources, are complemented with crystals and gemstones that give the cosmetics a real energy boost. Add carefully selected essential oils and the use of Yage products quickly turns into a true ritual with beneficial effects both for the body and the soul.
Yage builds on the time-proven Korean skincare tradition, Ayurveda, aromatherapy and extensive experience with herbs. All this is incorporated into highly concentrated cosmetic products that can also be easily tailored to the individual needs of each skin type.
Yage is pushing the boundaries of the beauty industry, both with the products themselves and with its approach to sustainability. Sustainability dominates everything Yage does: from the choice of raw materials, to their processing, to the packaging. Do not expect any plastic: all cosmetics are packaged in glass.
If you are looking for exceptional skincare that draws from nature and gives back to it, look no further.
Yage Organics products:
· make-up removers · cleansing · cleansing powders and exfoliation · tonifying · moisturizing · serums · facial oils · BB creams with UV · body care · lip care · collagen mist · value packages · men's skin care · aromatherapy mists · other accessories ·