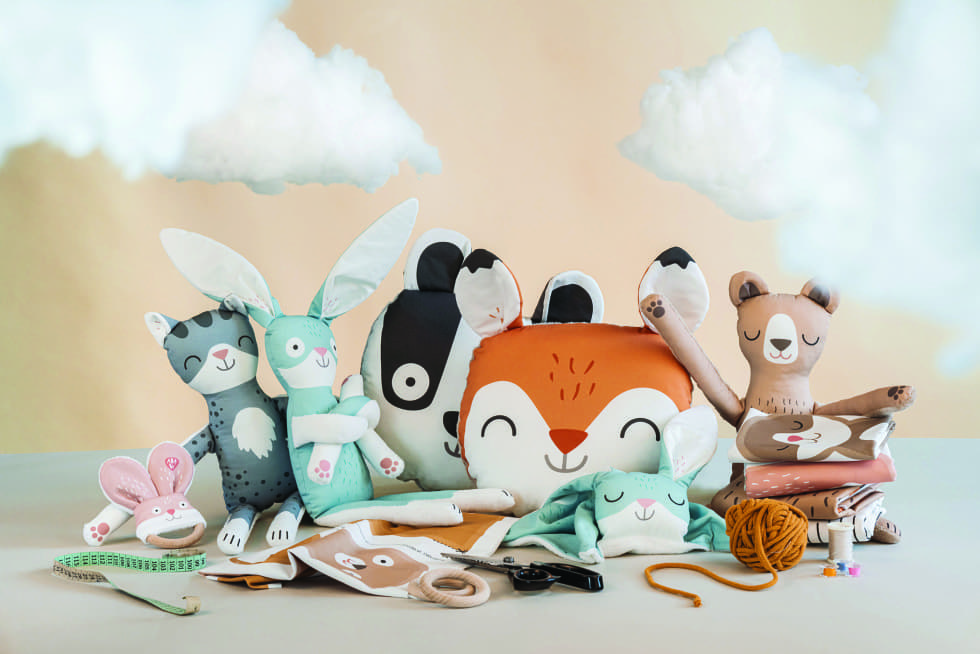 Quality certified toys and accessories for children and original fabrics with pre-printed patterns for beginning seamstresses, made with love and care in Podbořany.
It started in 2016 with the first sewing machine and the project What I'll Sew Today, continued in 2018 when it was renamed ABABU, and two years later when the Místo stored opened in Prague. Since then, the creative mind of Jitka Charvátová, the person behind ABABU, has generated one idea after another. Under her baton, beautiful toys, children's accessories and pre-printed fabrics are made. Even novice seamstress will be able to sew according to the instructions.
All designs are original and come directly from Jitka, who uses her long-term experience as a graphic designer. Do not expect any cheap materials: the printing is done in the Czech Republic on high-quality cotton, certified for newborn babies. Wooden teething rings and other items are also Czech-made. As an added bonus, the fabric comes in pretty recycled boxes, which makes them a perfect and unusual gift.
Everything at ABABU is created by a small, but all the more meticulous and enthusiastic team of seamstresses who receive fair remuneration for their work. Add to that the certification of materials and complete toys and accessories for children from 0 years old and a distinctive design you will not find anywhere else. The result is unique local products that respect the environment and community, born from happy childhood memories.
ABABU products:
· toys · storage pockets · pads · pillows · rattles · teethers ·