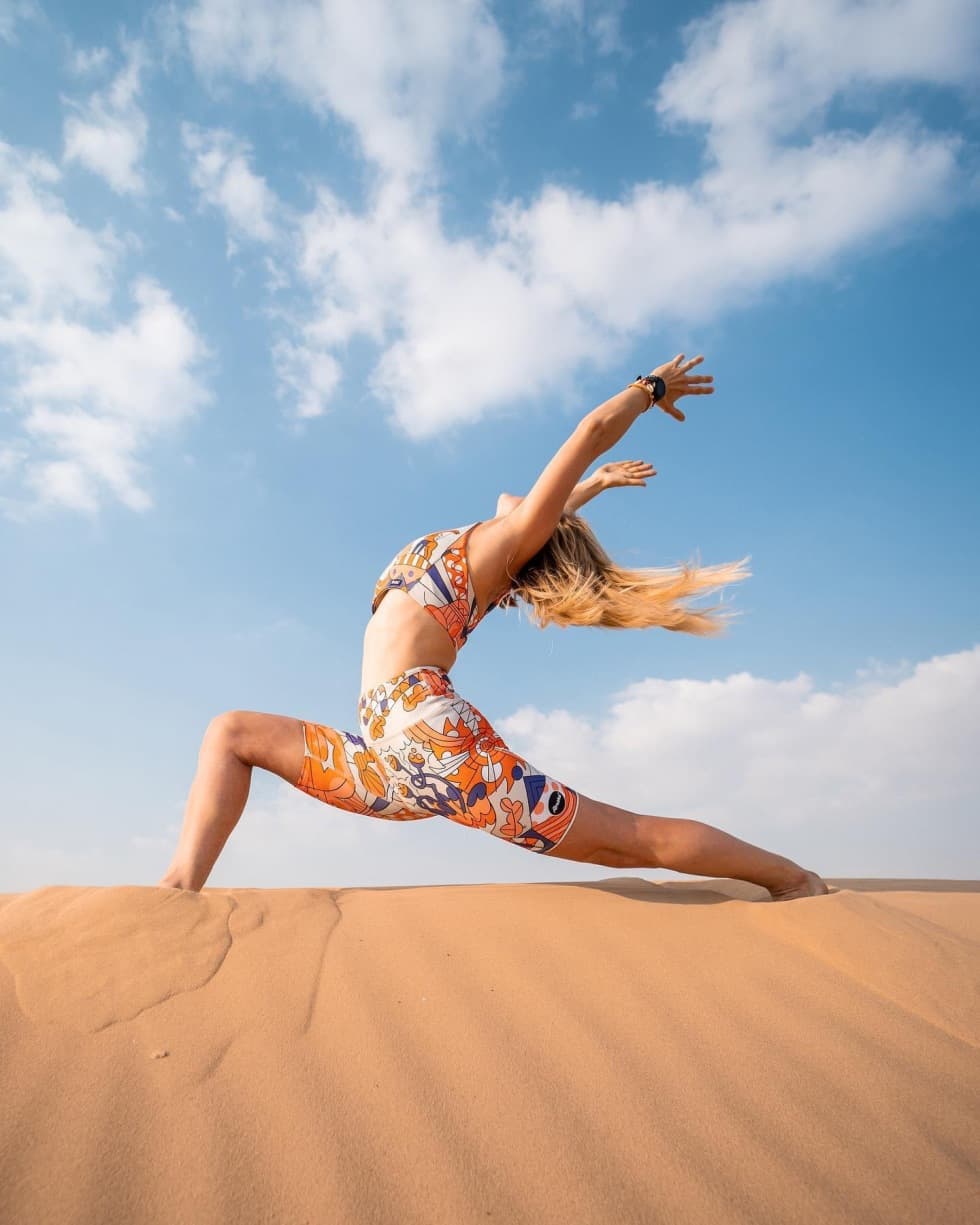 Active and sustainable fashion
from Slovakia
Ethical fashion made from recycled PET bottles and organic cotton, made with ecology and community in mind. Original and comfortable clothing for an active lifestyle from the town in Piešťany, Slovakia.
Only recycled polyester and organic cotton are used to make these Slovak clothes. The reason is clear: a significantly lower impact on the planet, both during the production of the fabric itself and in the subsequent recycling of the final product.
Abraka's philosophy of ethical and sustainable fashion does not stop with environmentally friendly materials, bought exclusively in Europe: everything is designed, printed and sewn locally within a radius of several kilometers.
Dresses, T-shirts, leggings, shorts, bras and thermal clothes... Abraka celebrates an active lifestyle and the joy of every day. Do not expect uniformity and universal grey, because the pieces play with bright colors, and the original designs are easy to love.
Apart from sustainability, comfort is also key to production. All materials are not only absolutely health-safe and certified, but also precisely processed. You will look great and you will feel great. If the size does not fit, Abraka will happily exchange it for free.
If you are looking for unique and comfortable pieces for your active life that saves one PET bottle after another from landfills and oceans, you have found it.
Abraka products:
· dresses and T-shirts · leggings and shorts · thermal wear · sports bras · swimwear · headbands ·