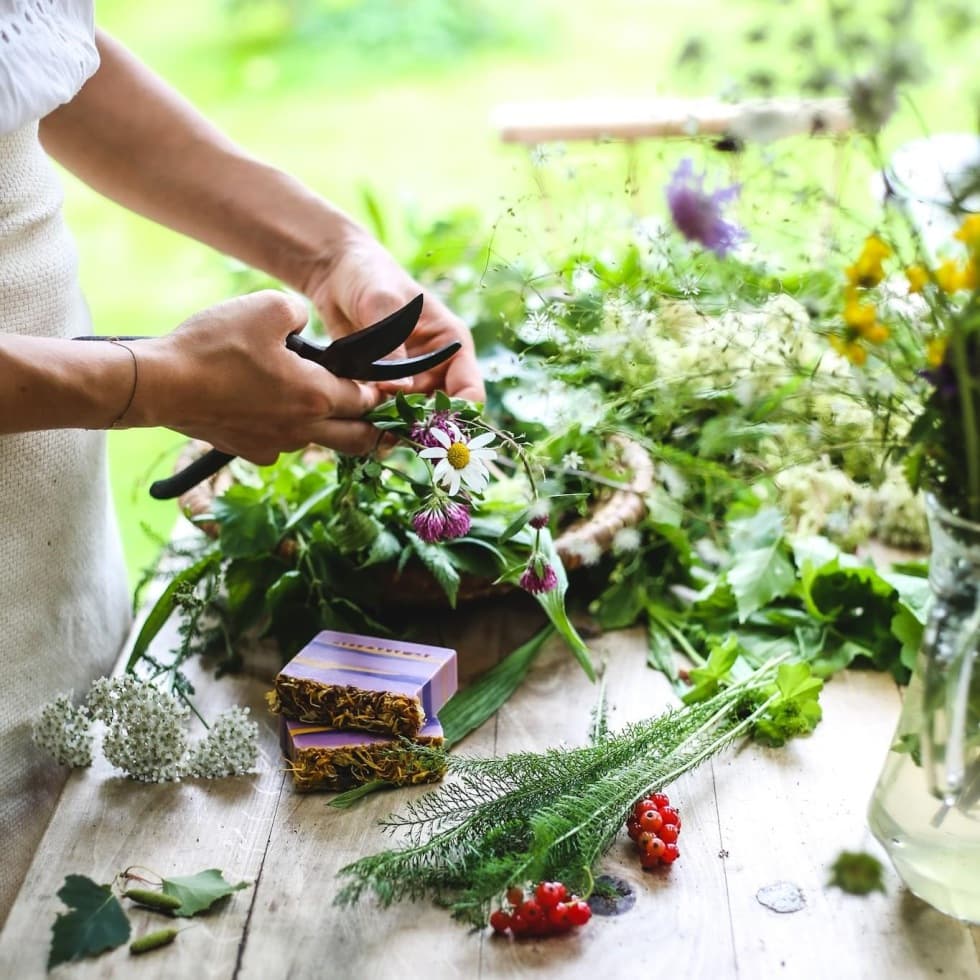 Natural soaps and cosmetics
with divine scents
Ethereally fragranced designer soaps and ethical natural cosmetics made from the purest ingredients. Made on the outskirts of Prague with a commitment to the planet and community.
It started in 2014 with handmade soaps, continued with natural cosmetics, and finally with fragrant gift packages, which are in demand today both here and abroad.
The philosophy of Almara Soap is clear and all products, made locally on the outskirts of Prague, strictly follow it. During the process, a return to roots, herbs and traditional production is combined with modern technology and design. The brand knows that beauty and functionality are not mutually exclusive but go hand in hand on the way to satisfying not one, not two, but three senses: sight, touch and smell.
Almara Soap's branded products are solid soaps in divine colors, shapes and scents, which are now complemented by its own range of natural cosmetics from facial oils to hair elixirs made from pure ingredients without any preservatives or other chemicals. Because the ingredients matter, Almara Soap chooses them very carefully: most of them are of organic quality and wherever possible, they are provided by Czech suppliers. Ethical sourcing is key and testing on animals is unacceptable.
Nature is Almara Soap's inspiration and source of ingredients, but also its commitment to zero waste, ecology and sustainability. This is also true for the packaging: while the soaps only have a label made of recycled paper, the cosmetics are packaged in glass jars with metal lids that can be reused.
The brand believes in ethics, esthetics and ecology in the cosmetics industry and spreads this belief with its fragrant products literally at every turn.
Almara Soap products:
· handmade soaps · scrubs and masks · balms and butters · oils · bath salts · hydrolates · hand care · hair shampoos, potions and treatments, oils and lotions · soap dishes · other accessories ·