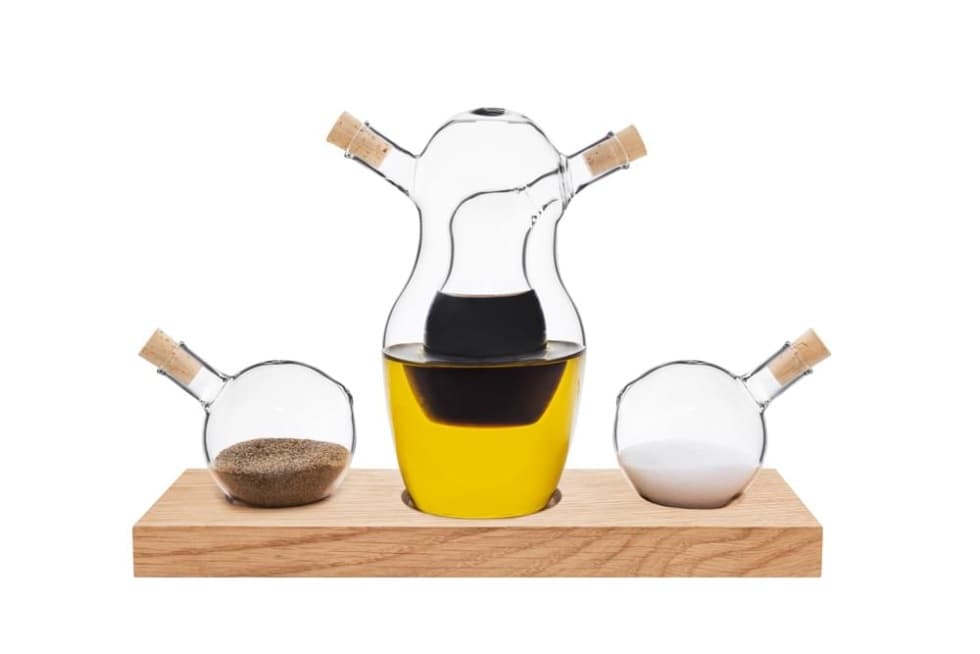 Designer glass- and porcelain ware
for modern interiors
Modern products made of quality Czech glass and porcelain, valued at home and abroad. Designer glasses, vases and candlesticks, inspired by nature and people, from a leading Prague-based studio.
Glass and porcelain have been close to Jiří Pelcl's heart for more than 30 years. It is not surprising that the items created in his Prague studio are design pieces brought to perfection.
Jiří Pelcl's studio was founded in 1990 and today it is one of the leading design studios in the Czech Republic. Pelcl himself is behind a number of important projects, such as the interiors of Prague Castle, and his work can be seen on the other side of the Atlantic, such as in the Museum of Modern Art in New York.
Drinkware sets, decanters, candlesticks, vases, glasses and decorative items made of the finest glass and porcelain, as well as furniture... The designs are made by the experienced hands of a professor and architect who likes to combine design with functionality. Exceptional pieces are interesting interior accessories and have useful functions.
Pelcl finds inspiration not only in nature and natural elements, but mainly in people and multicultural society. For him, design is a social phenomenon, and he approaches it as a social issue: even if he occasionally resorts to designing unusual originals, he usually creates practical things for people. And his recipe for success? To be perceptive, to observe and see things as they are, to watch people, how they live and what problems they face.
Designer glassware, porcelain ware and furniture from Ateliér Pelcl are beautiful investment pieces to decorate any modern interior.
Ateliér Pelcl products:
· beverage and dining glassware · glasses and decanters · vases · candlesticks · furniture ·