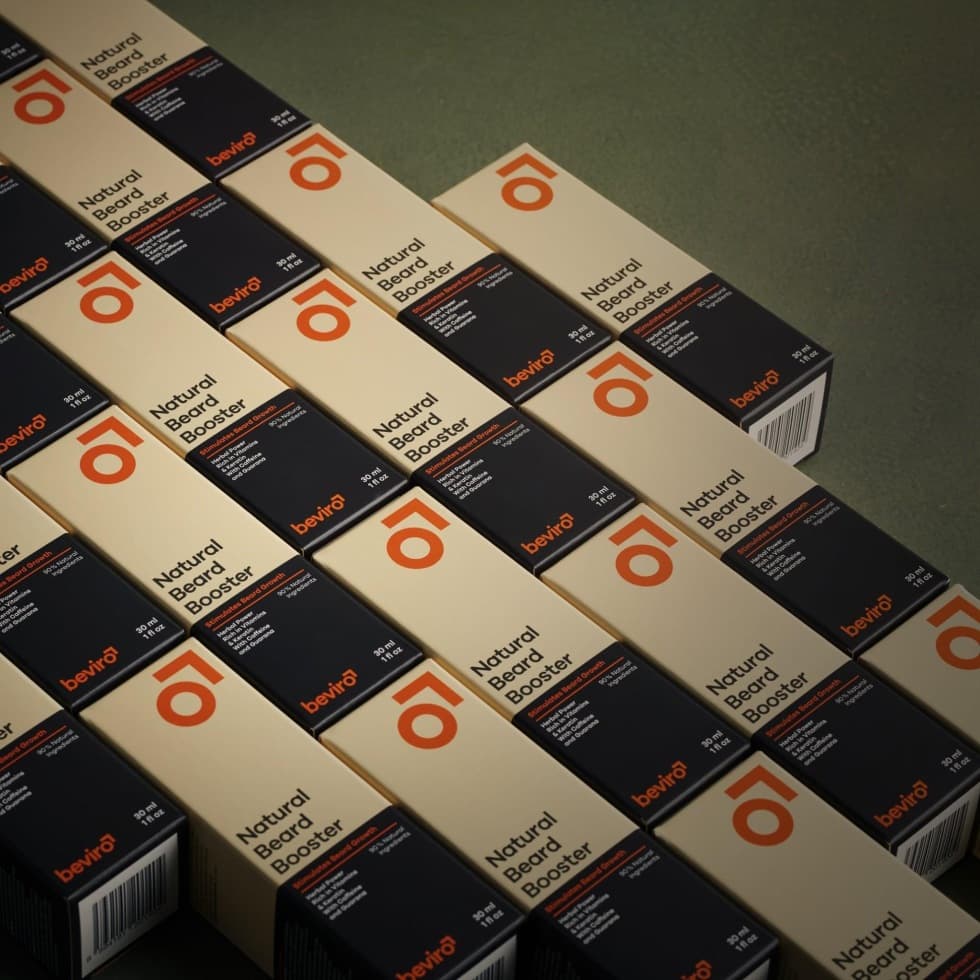 Premium cosmetics
from men for men
Exclusively men's sustainable cosmetics made from natural ingredients for men who want to look after themselves and the environment. Made and packed in Pilsen with the environment in mind.
What started with beard oil and the name VIRO in 2015 is now, 7 years later, a premium cosmetic brand with a range that takes care of men literally from head to toe.
Beviro products are as pure and natural as possible and compromise is made only when absolutely necessary and in a 100% transparent manner. Everything is produced exclusively in the Czech Republic for two reasons: because local is simply good and because of the reduced environmental impact. The gentlemen from Beviro draw from nature, but also try to give back to it as much as possible.
Today, everything from shampoos to face creams and shaving products (which have been Beviro's branded products from the very beginning) to men's fragrances is made in Pilsen. Their product portfolio also includes the Forever Young youth elixir with hyaluronic acid. Watch out, ladies! All new products are carefully tested before they are launched – not on animals, but directly with leading Czech barbers. And so it is clear that you can rely on their quality.
These natural cosmetics look good in masculine minimalist bottles and compostable paper packaging and are definitely worth a try.
Beviro products:
· hair shampoos, pastes, sprays and powders · face creams and serums · beard shampoos, oils and balms · shaving gels · colognes and eau de toilette · shower gels · gift sets · other accessories ·