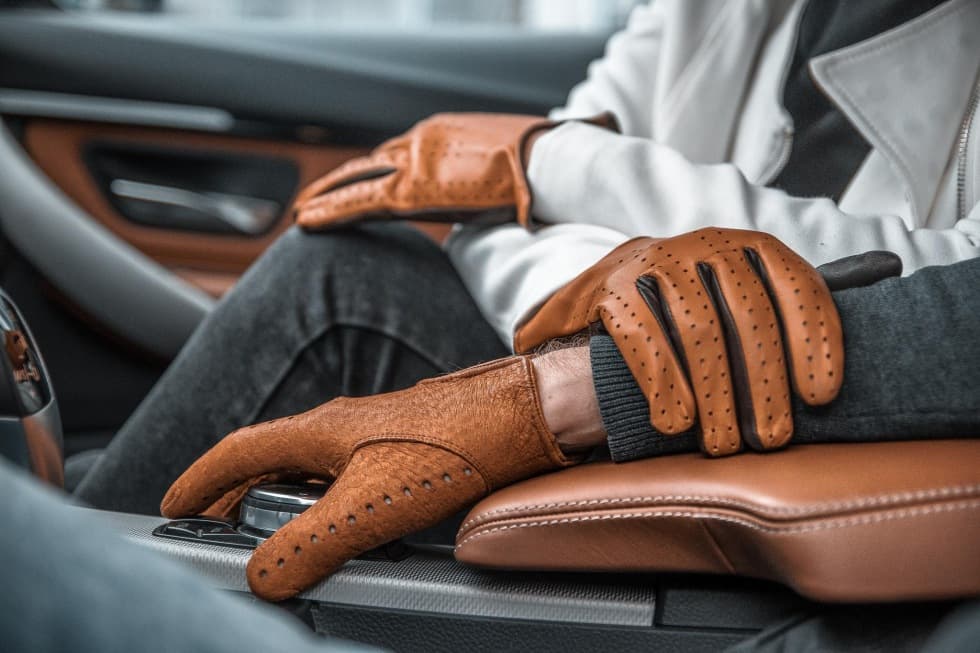 Premium leather gloves
from Dobříš
Handmade luxury leather gloves made from high quality and sustainable materials. Traditional craftsmanship in a modern style from Dobříš, the cradle of Czech glove making.
Leather gloves used to be a common fashion accessory, but nowadays people wear them only on special occasions. However, BOHEMIA GLOVES does not intend to leave it that way, with good reason.
They have been making gloves under the BOHEMIA GLOVES brand in Dobříš since 2015. However, the company follows a much older tradition – leather gloves were produced in Central Bohemia 150 years ago. Today's gloves build on this tradition, but innovation and understanding of the needs of modern customers are certainly not foreign to anyone here. And so the gloves leave the local workshop in modern styles. Currently, 45 different models and 12 colors are available.
At BOHEMIA GLOVES, they swear by all things handmade, so they not only sew but also cut the gloves by hand, using only the finest materials. Extremely fine and gently tanned cowhide and linings are bought in a small family-owned tannery in Naples, Italy, but everything else is done exclusively in the Czech Republic. With skill, care, love for glove making and with attention to the smallest detail and, last but not least, sustainability. They stand by their products and if your size does not fit, they will replace it for free.
Quality materials and uncompromising workmanship make BOHEMIA GLOVES a truly exceptional product that looks great and lasts for years.
BOHEMIA GLOVES products:
· women's and men's gloves · fashion and walking · sports · leisure ·