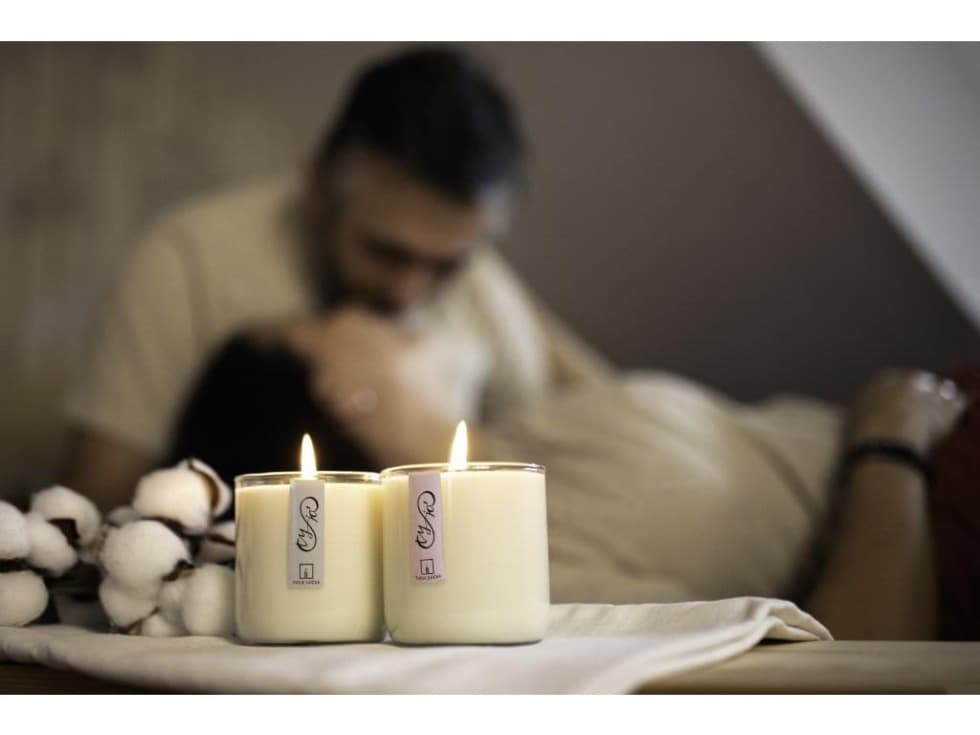 Beautiful eco-friendly candles with a divine scent and a travel tip. Made in Central Bohemia from 100% soy wax with natural wick.
The candles that are made by spouses Ondra and Katka in Central Bohemia are beautiful and respect the environment.
Instead of paraffin wax, they use soy wax, free of herbicides, pesticides and petroleum additives. The candles are 100% natural and not only do they last up to half as long conventional candles (the big ones even last up to 70 hours!), they do not emit any harmful substances when they burn. Ondra and Katka from Kalirion also make the natural cotton wick themselves, also from natural ingredients and absolutely without chemicals.
Moreover, the candles smell and look great. Soy wax is complemented by 100% essential oils with aromatherapeutic properties and original illustrations: each candle bears the name of a place in the Czech Republic, its picture and coordinates, and a QR code on the label with a link to more information. Along with a nice accessory, customers will also get a tip for a trip to take around the country.
The candles come in glass, wooden or ceramic containers that can be reused.
A fragrant gift is a nice designer accessory for anybody who appreciates original ideas, genuine handmade work and local and sustainable production.
Kalirion (Tvoje svíčka) products:
· candles · scented waxes · accessories ·