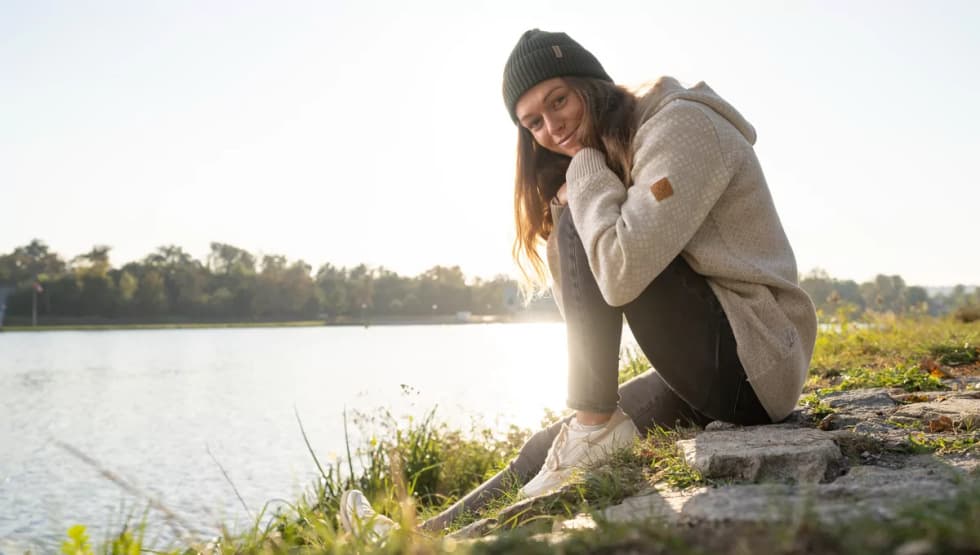 Fair and original
knitwear
Quality and eco-friendly fashion, knitted with love for the craft and the environment in Prague. Ethical clothing from a Czech family-owned company with a tradition since 1989.
This high-quality and beautiful but also ethical clothing comes from the workshop of a Czech family-owned business founded in 1989. While quite a lot has changed since the Pertl family was knitting hats in their Prague apartment (KAMA now has its own production facility and exports to 27 countries), the love for craft and emphasis placed on fair-play have remained with KAMA fashion.
It all starts with the choice of material: the modern and energy-efficient facility in Prague 6 processes only Schoeller yarn, which is made with respect for people and their health and with nature in mind. Environmentally certified materials are transformed into functional and beautiful KAMA clothing exclusively in the Czech Republic, and the process from design to knitting to the final product is time-tested, refined to the smallest detail and involves long hours of handwork.
KAMA guarantees the quality of its products and whether you are choosing a hat or a sweater, you might as well keep it forever. The classic jacquard pattern that started it all reflects a timeless love for life and you can pass down the children's collection for generations.
KAMA makes quality and original Czech pieces with love, with emphasis placed on sustainability and respect for the environment. Once you try their products, you will never look back.
KAMA products:
· hats · scarves · gloves · sweaters · T-shirts · skirts · dresses · scarves · cardigans · neckwear · balaclavas · masks · headbands · accessories ·