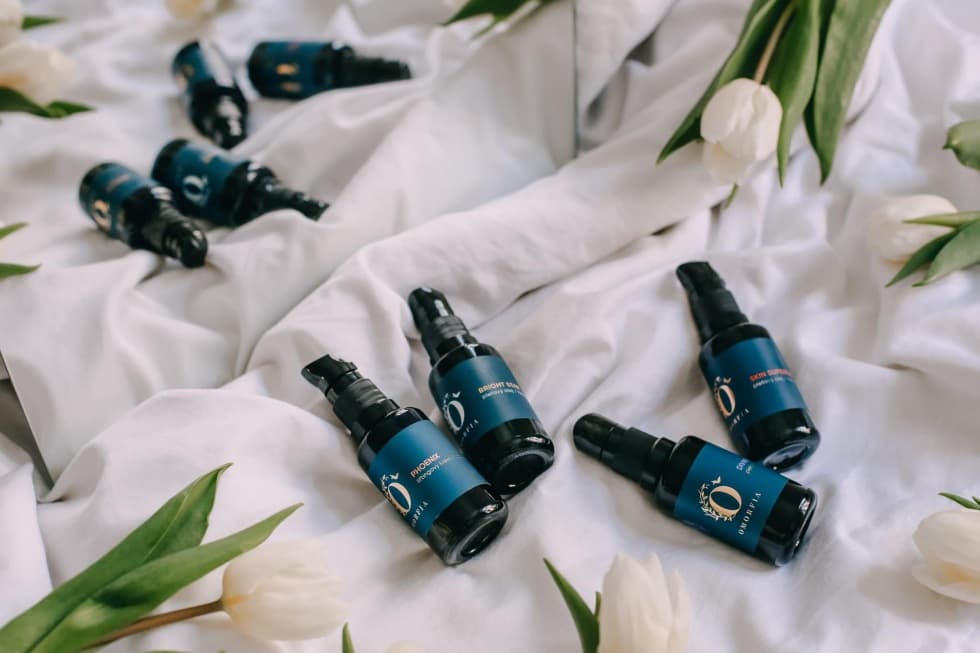 Holistic natural cosmetics
with butterfly wings
Sustainable skin care from wild plants with a belief in nature and the power of positive thinking. A daily ritual of beauty and psychological well-being from Central Bohemia.
The power of nature, love and the power of positive thinking are the principles on which this Czech brand has based its 100% natural cosmetics made from the finest ingredients from around the world.
They take great care in their selection at Omorfia: all their oils are of organic quality and the plants from which they are pressed are mostly wild grown. The formulas are also fine-tuned down to the last detail so that the beneficial effects of the different ingredients reinforce each other. All products are handmade and you can forget about chemicals (and testing on animals, of course).
These luxury natural cosmetics made under the Omorfia brand have beneficial effects both on the body and on the soul. Aromatherapy and fragrances play an important role, helping to release mental tension and giving a sense of peace. Omorfia believes in the power of positive thinking, which is why each product comes with a special affirmation. The butterfly in the logo is a symbol of creativity, freedom and joy, but also of the transformation that every person goes through during their life.
The brand packs its cosmetics exclusively in dark glass from Europe, the boxes and labels are produced by a Czech printing company, and the special oak wood spatulas are locally sourced. Omorfia perfects its sustainable approach to the planet by donating part of the profits from its sales to the Planting Trees Foundation.
Omorfia believes that every woman can be beautiful, intoxicating and mysterious... and deserves the best care.
Omorfia products:
· multi-cleansers · skin cleansing · skin care · body care · supplements · travel kits ·