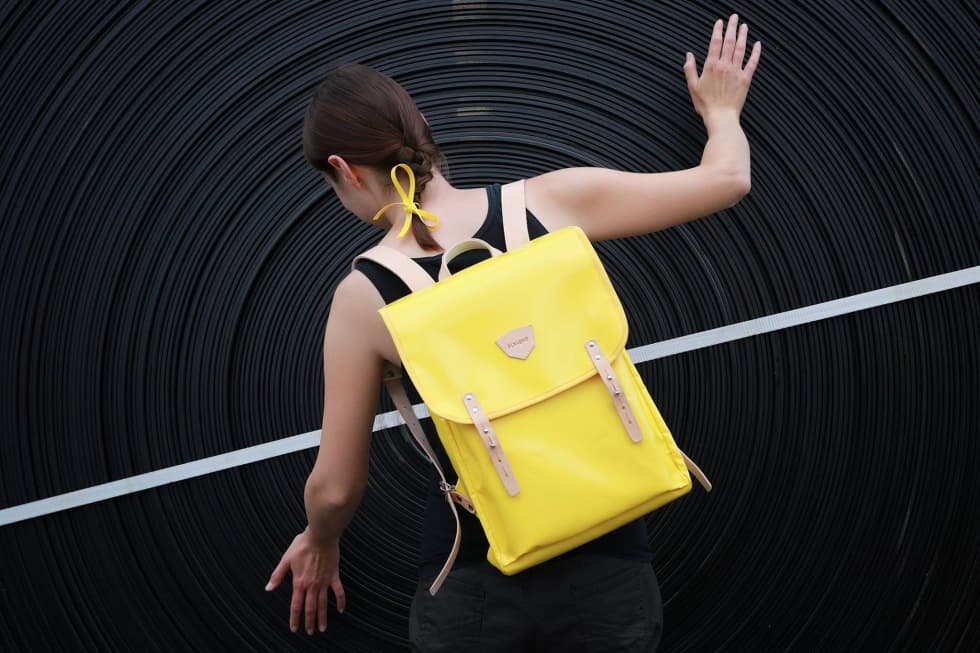 Stylish and sustainable
backpacks and accessories from Zlín
Quality designer handbags, backpacks and accessories made from natural and recycled materials. Made locally in East Moravia with respect for traditional crafts and the planet.
Playbag from Zlín set out to prove that it is possible to create ethical and environmentally friendly things not just on paper (and at a loss), but with real business success. The brand was founded in 2008. Today, it comprises a small team of 7 people who take care of everything from design to production to sales.
Environmental and social responsibility is a priority for Playbag, but in no way compromises their products. The backpacks, bags, purses, wallets and even shoes born in Bata's hometown are beautiful, functional and perfectly crafted.
For Playbag, quality is one of the cornerstones of the brand's sustainable approach because quality lasts a long time and does not have to be replaced. Combining traditional approaches to craftsmanship and state-of-the-art processes is key, which also helps to reduce the energy intensity of production.
Timeless designs, a love for the finest materials, and attention to genuine craftsmanship and the smallest detail characterize these beautiful accessories for every occasion. Leather, tarpaulin, cotton, linen and recycled materials are all represented in the product range and used to make pieces in designs ranging from minimalist to elegant to playful and colorful.
Local production is paramount and the brand tries to keep as many production steps as possible "at home": they work with Czech designers and artists, and 70% of its suppliers are Czech. Playbag takes back and responsibly disposes of products that are out of date or broken.
Playbags are ethical and original accessories that will keep you happy for years to come.
Playbag products:
· bags · backpacks · handbags · wallets · shoes · accessories ·