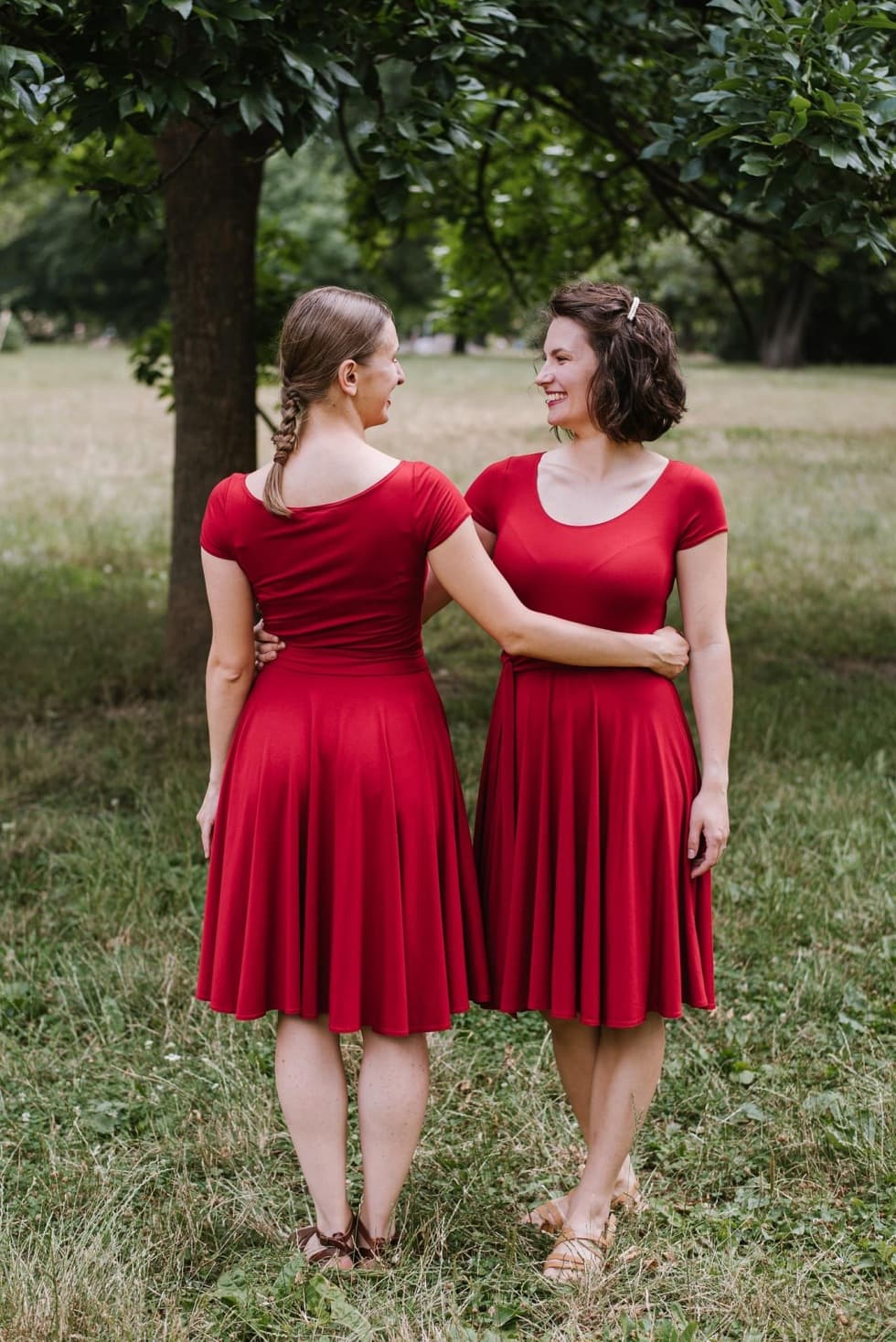 Smart and comfortable
slow fashion
Comfortable fashion in traditional cuts with a modern approach to tailoring. Made in Brno, the capital of South Moravia, from natural and local materials with emphasis placed on quality and sustainability.
Since 2013, the Brno-based Reparáda workshop has been making clothes that are gaining popularity both for their originality and for their emphasis placed on slow-fashion principles.
Reparáda, founded by Kateřina Říhová, draws inspiration from vintage pieces and fashion from the 1930s to the 1960s which you cannot find in multinational retail chains. The quality that is so important to the brand is also incomparable: the clothes are made in the Czech Republic from natural and mostly local materials, precisely and with attention to every detail.
Reparáda's responsibility to nature and society starts with its name. Apart from the promise that you will feel like you are at a fashion show when wearing their clothes, the name also refers to many positive "re's": retro, recycling and, last but not least, repair.
Reparáda puts a piece of themselves into every garment and there is something for everyone: the selection of casual and sporty pieces complemented by elegant clothes and recycled fashion will certainly not come as a surprise. Bamboo is a particularly favorite material, used for making beautiful dresses and stylish T-shirts for men and women.
Reparáda combines traditional cuts with a time-honored approach to tailoring with a modern view of ecology and long-term sustainability. Quality wins over quantity in Brno and the journey is often more important than the destination.
If these principles are close to your heart and you are looking for a local ethical fashion brand that is not only beautiful and original, but also comfortable, Reparáda is the right choice.
Reparáda products:
· fashion for women · fashion for men · fashion for mums with kids · other accessories ·