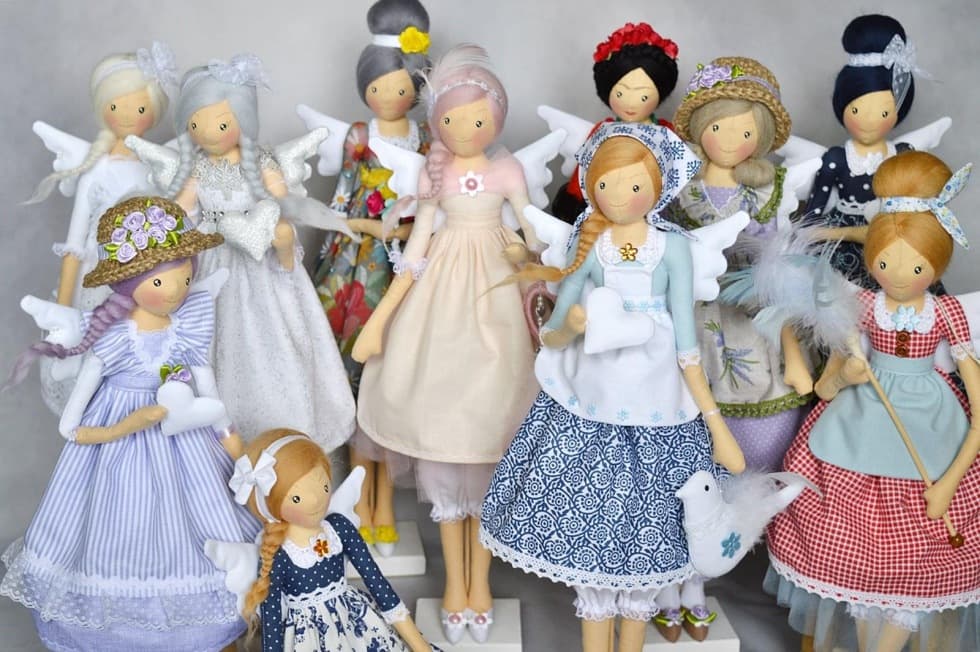 Crocheted and hand-sewn
toys and accessories
Amazing toys and accessories from the unique region of Silesia. Crocheted and handmade, always from quality materials and for everyday joy.
Renáta Šimečková has been crocheting and sewing lovely toys, figures and accessories with love, joy and patience for more than 10 years. She has gained popularity far beyond the borders of the Moravian-Silesian region under the brand Silesia HandMade.
Renáta has been creative since childhood, but she did not crochet her first giraffe, which led her to where she is today, until her son was born. It was then that she discovered what she really enjoys and has pursued it since, first for her own use, but very soon for others.
Today, she makes not only giraffes, but a whole range of other animals and characters, popular angels (called Bohunkas), accessories for children's rooms, hand puppets, and even crocheted backpacks for children, under the Silesia HandMade brand based in Opava. When she has time, Renáta works on life-size and lifelike animals and creatures, using one crochet hook, thousands of yards of yarn and her own hands.
It all started with crocheting, but Silesia HandMade also makes hand-sewn items now. Always from quality materials and precision because customer satisfaction is the first priority for the designer. She says that nothing motivates her as much as the joy and smile on people's faces that her products bring. Hours of handiwork are invested into each character, puppet, angel... and each piece is an original, often custom-made.
If you want to gift a genuine, handmade piece, you could not have chosen better.
Silesia HandMade products:
· angels · glove puppets · dolls · animals · accessories for children's room · realistic crocheting ·