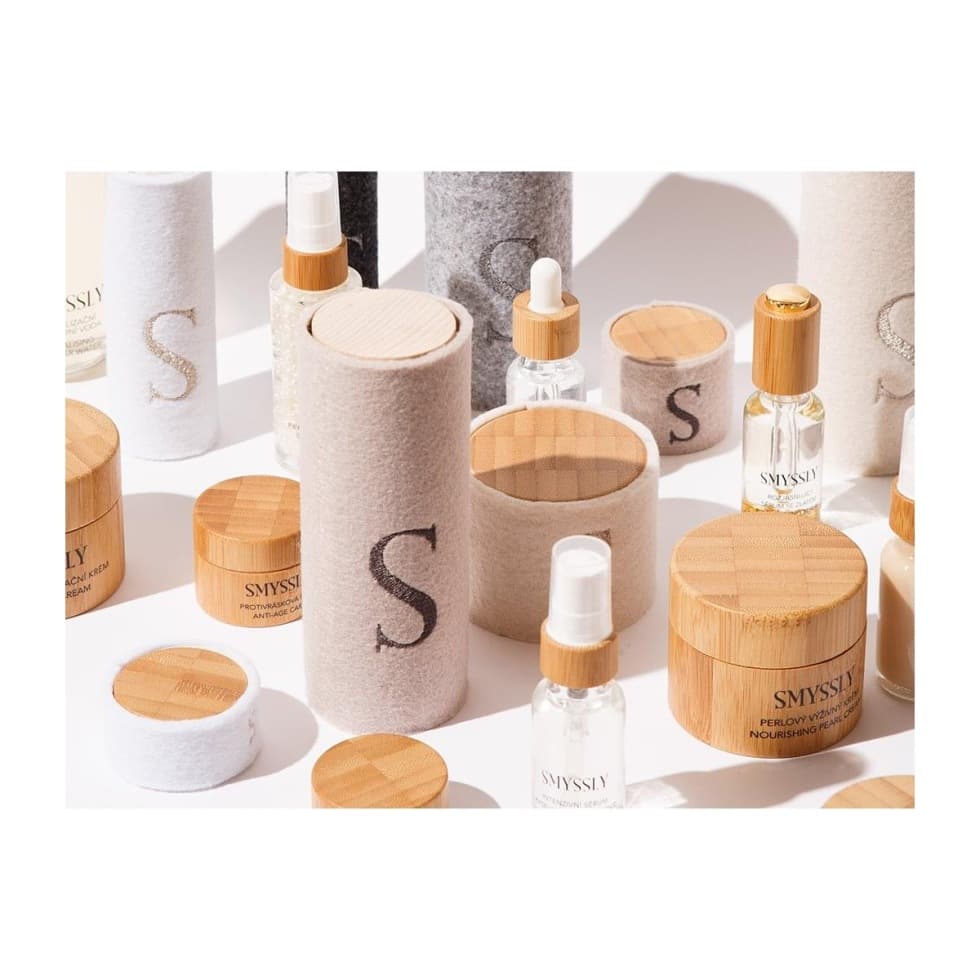 Cosmetics
inspired by nature
Luxury care made from natural ingredients for women across generations. Respectful to the planet and the community, from the heart of the Czech Republic directly to you.
A dialogue between women of two generations and products made for their own purposes started Smyssly, a brand that is now synonymous with quality and sustainable cosmetics for women.
With love for design and respect for nature, it has been produced since 2017 by a mother and daughter duo, women of two different ages with different skincare requirements. In their work, they focus on the smallest details: because every ingredient matters and each has its own unique meaning.
The serums, creams, oils and masks from Cecilia and Silvia smell of bamboo and lotus flower, and bamboo wood also plays a role in the elaborate packaging, where it is complemented with recyclable glass. Smyssly draws on nature, and the utmost respect for it and their products are definite proof of that. More than 90% of the products' ingredients are of a natural origin, dominated by ground pearls, hydrolyzed silk and selected oils.
If you desire quality and planet-friendly care for beautiful and naturally perfect skin, Smyssly is the right choice for you.
Smyssly products:
· make-up removers · serums · creams · micellar lotions · eye care · soaps · masks · lifting care · oils · lip balms · other accessories ·