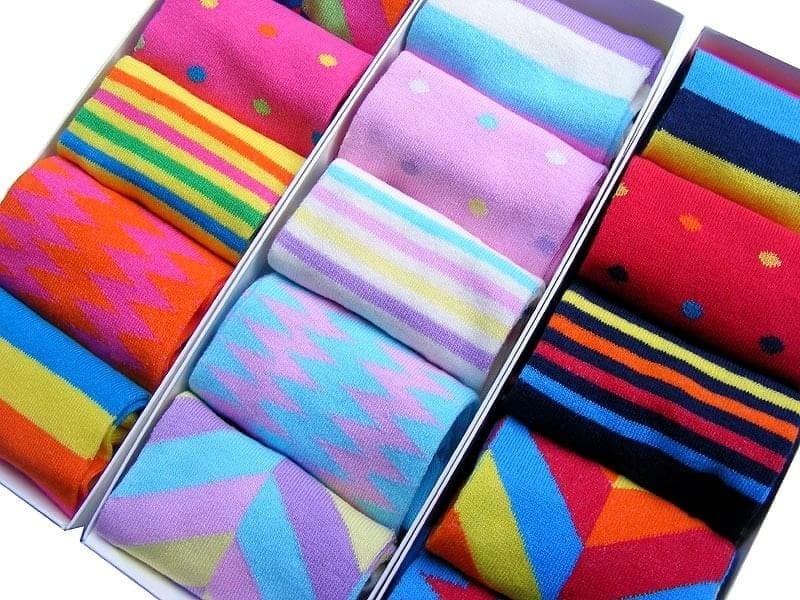 Designer socks
for the joy of every day
Funny socks made of certified materials in original colors and designs. Made in the Czech Republic, giving back to the community, great for you or as a gift.
These cheerful socks from the Czech brand SocksInBox will perfectly complement any outfit and brighten up even the gloomiest day. And what's more: when you wear them, you will be hard to overlook.
Czech designer Iva Neumanová has been designing socks since 2011, with an eye for interesting patterns and bright colors and quality at the front of her mind. Everything is made in the Czech Republic, exclusively from the highest quality and certified materials, and your feet will feel like they are in heaven.
All designs and color combinations are produced in limited editions twice a year, in spring and fall. Once sold out, they are never repeated in the same exact combination. Each pair of socks is packaged in a stylish box made of high-quality cardboard and is also suitable as a unique gift.
Customers and their satisfaction always come first for SocksInBox and perfect service is always the rule. And because she says she is grateful to be able to focus on what makes her happy, Iva sends a piece of happiness on with her socks. With special editions, she supports people suffering from Alzheimer's disease and the collection of students and alumni from the Jedlička Institute for disabled children and adults.
SocksInBox are an unusual fashion accessory that will please you and your loved ones, support a Czech brand and help the community.
SocksInBox products:
· women's socks · men's socks ·