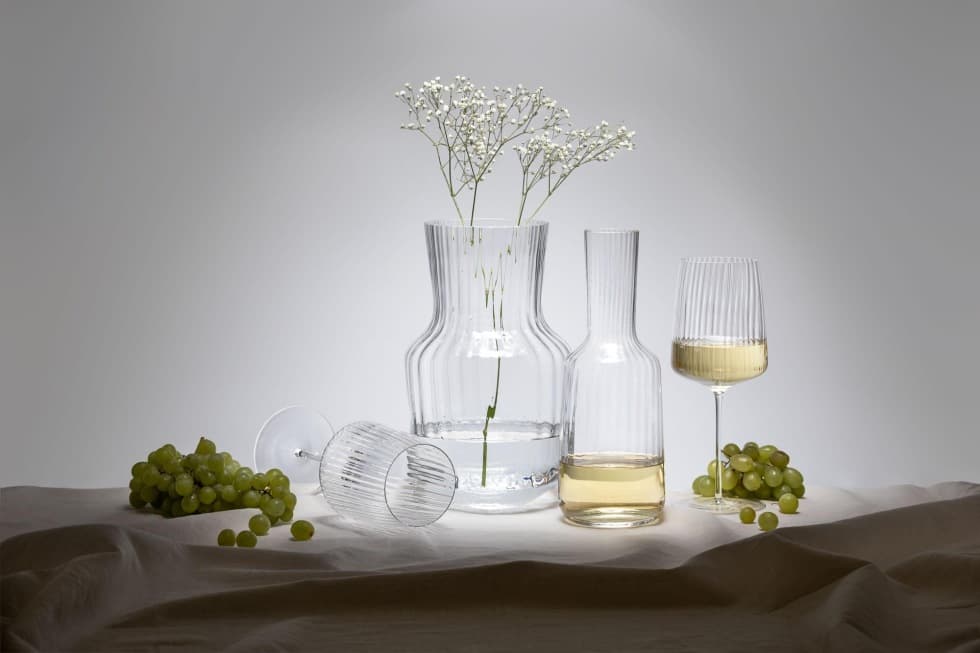 Czech designer glassware
for every interior
Exceptional crystal products with a story. Blown and cut in West Bohemia with love for traditional Czech craftsmanship.
Lukáš Jabůrek's work represent traditional glass-making with a modern twist. Jabůrek graduated from the glass-making school in Nový Bor and gained experience with the most competent: until 2018, he was the Art Director of the Moser glassworks. Today, he works as an artist, designer and glass-cutter who makes original pieces according to his own designs.
Jabůrek's studio in Klášterec nad Ohří makes designer glass items in a range of colors and shapes by blowing and grinding lead-free crystal. Both limited edition objects and completely original pieces are created here. Decorative glassware, drinkware sets and gift sets alternate with interior accessories such as vases and candles made of natural soy wax and set in luxury glass holders with cut glass motifs. Jabůrek does not shy away from larger projects, such as industrial design, lighting fixtures, decorative items and other customized glass objects for architecture.
Each piece has its own story and symbolism that reflects both its essence and inspiration and the artist himself. Jabůrek's preference for colored glass and challenging cuts evoke emotions and make each item an exceptional and essential part of any interior.
The highest-quality materials and attention to the smallest detail set the foundations for unique crystal pieces for every occasion and every interior.
Studio Lukáš Jabůrek products:
· candles · designer vases · drinkware sets · other items ·